Photographer, Dave Hill, is INCREDIBLE, to say the least! I've seen his work often, but never knew the talented artist behind it all. Please take a seat, and view his website portfolio, just to see for yourselves how remarkable this guy is, www.davehillphoto.com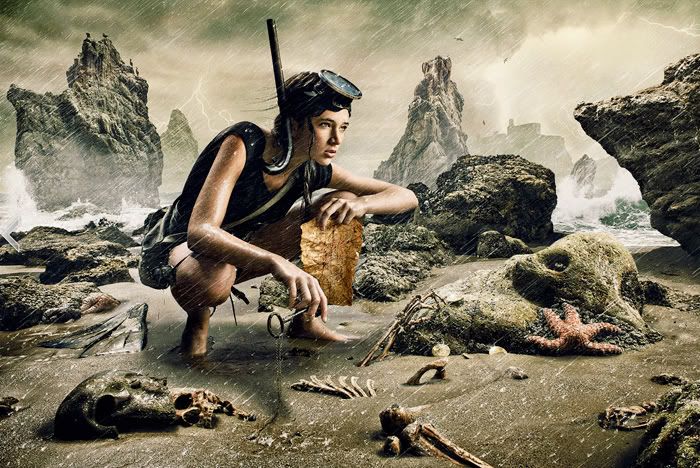 Behind the scenes video, from Dave Hill's website, for the photo above -


090417 Girl on an Adventure - Behind the Scenes from Dave Hill on Vimeo.
Cleo Sullivan is an absolute remarkable fashion/beauty and conceptual photographer and videographer.
I am truly in awe everytime I look at her work, which is quite often.
What especially stands out to me is that her images were first publicly shown at the Louvre in 1996! Read more below.
An excerpt from her About section:
"By the age of 24, [Cleo] was shooting professionally, living and working in both Milan and Paris. Her photographs draw inspiration from her early childhood, they are fanciful and convey a quirky and unique sense of humor. Cleo's work was first shown publicly at a group exposition at the Louvre in 1996. Her photographs have since been shown at the Kodak-sponsored exhibition in Arles, and at the Cooper Hewitt National Design Museum, as part of Minds of the Mode at the International Fashion Festival in Japan and as well as in several group shows in New York. Her whimsical sensibility has since translated perfectly into the world of moving imagery, where she has been directing clever advertisements for clients including Dessange, Mac, Rembrandt, and Mikli." 
See Cleo's portfolio: www.cleosullivan.com